INTRODUCTION TO PROPHECY
INTERACTIVE BIBLE STUDY
The mysterious cloak of prophecy discourages many from studying it. It can seem overwhelming and impossible to understand. With all of the various interpretations put forth by different individuals, scholars and religious organizations, it is not surprising that many give up before they even begin. Is this what Jesus, the one who gives His testimony through prophecy, wants? Followers of Jesus want to understand His words, follow His instructions and share His teachings with others. You will be blessed by studying prophecy, and you may just find that it isn't as difficult as first anticipated...
Bible prophecies

To begin, click on the "Start" button. Use the "Next" and "Back" buttons to navigate through the study.
Purpose of Prophecy
1
"Surely the Lord God will do nothing, but he revealeth his secret unto his servants the prophets." Amos 3:7
1
Having insight into the future is not unusual for God's people. Throughout history, He sends warnings ahead of time and the emergence of a prophet has consistently preceded major events.
2
"And now I have told you before it come to pass, that, when it is come to pass, ye might believe." John 14:29
2
God reveals the future to prepare His people for future events and to increase their faith. As you look back in history and see how prophecy has come true, with 100% accuracy, you can also be secure in believing God's Word about prophecies that have not yet come to pass.
Prophecy is Meant to be Understood
1
"The

revelation

of Jesus Christ, which God gave unto him, to shew unto his servants things which must shortly come to pass; and he sent and signified it by his angel unto his servant John" (Rev. 1:1).
1
You can understand prophecy. The word "revelation" means to be
revealed
or
disclose
. Future things were revealed to show us what is coming. It does take studying. But the rewards are immense. Every time prophecy is studied, it can become more and more clear, fitting perfectly into a huge panoramic picture.
Jesus said not to be
deceived
in regards to last day warnings (Matt. 24:3-4). Other New Testament writers also warned us to not be deceived. We are instructed over and over to
seek truth
, that Jesus is truth, and that His Word is truth. It is clearly His will that we do not believe error.
2
"We have also a more

sure word

of prophecy; whereunto ye

do well that ye take heed

, as unto a light that shineth in a dark place, until the day dawn, and the day star arise in your hearts: Knowing this first, that no prophecy of the scripture is of any

private interpretation

. For the prophecy came not in old time by the will of man: but holy men of God spake as they were moved by the

Holy Ghost

." (2 Pet. 1:19-21).
2
The prophecies in Scripture are not applied to or explained by just one individual. They are for everyone, and the Holy Spirit who inspired them to be written is also the one who inspires us to understand them today.
Danger of Ignoring Prophecy
1
"

Despise not prophesyings

. Prove all things; hold fast that which is good" (1 Thes. 5:20-21).
1
One of the things the apostles admonished the Thessalonians to do as they waited for the day of the Lord, was to
appreciate
prophecies and to
prove
[examine, test] them and hold fast the good ones. This was so they would not be overtaken unawares.
2
"Which of the prophets have not your fathers persecuted? and they have slain them which shewed before of the coming of the Just One" (Acts 7:52).

"Then they cried out with a loud voice, and

stopped their ears

, and ran upon him with one accord, And cast him out of the city, and stoned him" (Acts 7:57-58).
2
When Stephen gave his last sermon to the leaders of the Jewish nation, he outlined how God had, throughout history, revealed truth and pleaded with them time after time through his prophets and then His Son. Repeated resistance and even ignoring the prophets and messages of warning made them more and more callous until they literally plugged their ears and killed Stephen. We learn in an upcoming presentation that this final rejection was predicted in prophecy.
3
"And he said unto him, If they hear not Moses and the prophets, neither will they be persuaded, though one rose from the dead" (Luke 16:31).
3
If a person's heart cannot be softened and convicted of truth by the Holy Spirit through study of the Scriptures, then neither would they be convicted through miraculous events and personal "encounters".
Reason for the Symbolism
1
"But the natural man receiveth not the things of the Spirit of God: for they are foolishness unto him: neither can he know them, because they are

spiritually discerned

" (1 Cor. 2:14).
1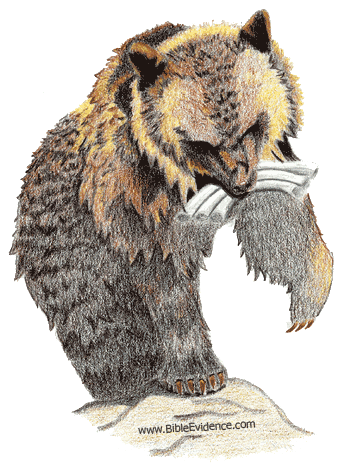 Why is prophecy cloaked in symbolic language? Spiritual knowledge is only gained by those who submit to the Spirit of God. Truth is like treasure; found only by those who earnestly seek it.
2
"

Unto you it is given to know

the mysteries of the kingdom of God: but to others in parables; that seeing they might not see, and hearing they might not understand" (Luke 8:10).
2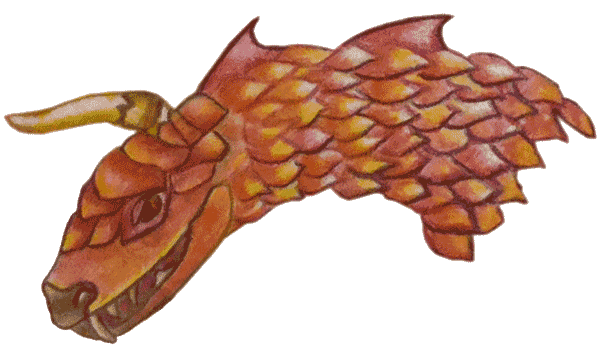 Many of the prophecies were revealed while the prophets were in captivity in a hostile foreign land. Cloaking the meanings in symbolism protected the messages from being destroyed.
Remember, the symbols are just that... symbols. There is no reason to fear them or be discouraged in your study of prophecy because of them.
6 Keys to Understanding Prophecy - #1
1
"For precept must be upon precept, precept upon precept; line upon line, line upon line; here a little, and there a little" (Is. 28:10)..
1
Key #1 - The Bible interprets itself
The Bible interprets itself and the truths it presents build upon one another. The stories and imagery of the Old Testament unlock the symbolism of prophecy. In Revelation, for example, nearly all of the imagery, context and symbols come directly from the Old Testament. When all texts regarding a subject are examined, great insight and clarification are found.
Let's look at some examples...
2
"And there appeared a great wonder in heaven; a

woman

clothed with the sun, and the moon under her feet, and upon her head a crown of twelve stars" (Revelation 12:1).

"I have likened the daughter of Zion to a comely and delicate woman" (Jeremiah 6:2).

"For I am jealous over you with godly jealousy: for I have espoused you to one husband, that I may present you as a chaste virgin to Christ" (2 Corinthians 11:2).
2
In this prophecy, the symbol of a woman is used. She is beautiful and pure.
In seeking an interpretation, we look elsewhere in the Bible for clues as to what a woman could represent. This particular symbol is not difficult, as there are a multitude of texts throughout the Bible where God likens a woman to His people or His church. Thus, a sound Biblical basis is provided for interpreting this symbol.
In similar fashion, an impure woman (harlot) is encountered in a later prophecy (Rev. 17). Other texts give us a clear picture of how this represents those who have gone away from God; a false or an apostate church (Hosea 1:2, Ezekiel 16:15-58).
3
"And he causeth all, both small and great, rich and poor, free and bond, to receive a mark in their right hand, or in their foreheads" (Revelation 13:16).

"And thou shalt bind them for a sign upon thine hand, and they shall be as frontlets between thine eyes" (Deuteronomy 6:8).
3
As another example, look at this prophecy in Revelation. A mark is being placed in the hand or in the forehead. This intriguing prophecy has caused much speculation, and there are many varied and random interpretations.
But, look at this text in Deuteronomy. It also refers to a mark or sign (the Hebrew word is "oth" and means sign, mark, token, monument) being placed in the hand and in the forehead. When we study this prophecy in a future presentation, this Old Testament passage cuts right through the confusion to provide a Biblical interpretation and clear meaning of the mark of the beast.
6 Keys to Understanding Prophecy - #2
1
"According to all that I shew thee, after the pattern of the tabernacle, and the pattern of all the instruments thereof, even so shall ye make it" (Exodus 25:9).
1
Key #2 - Understanding the earthly sanctuary
Scenes, items and ceremonies from the Israelite sanctuary are mentioned frequently in prophecies. They are symbolic of various aspects of Jesus' ministry, giving us clues as to the timeframe and activity occurring. A grasp of the symbolism of these rituals is essential to interpreting prophecy.
The instructions given to Moses for constructing the sanctuary were very particular and specific. They were important because of what they represent.
2
"Now of the things which we have spoken this is the sum: We have such an high priest, who is set on the right hand of the throne of the Majesty in the heavens; A minister of the sanctuary, and of the true tabernacle, which the Lord pitched, and not man" (Hebrews 8:1-2).
2
Each article of furniture, ceremony and activity represented some aspect in the great plan of salvation, which Christ is ministering in reality.
6 Keys to Understanding Prophecy - #3
1
"I saw in the night visions, and, behold, one like the

Son of man

came with the clouds of heaven, and came to the Ancient of days, and they brought him near before him. And there was given him dominion, and glory, and a

kingdom

, that all people, nations, and languages, should serve him: his dominion is an

everlasting dominion

, which shall not pass away, and his kingdom that which shall not be destroyed" (Daniel 7:13-14).
1
Key #3 - The focus is on Jesus
Jesus is central to every prophetic theme and is the key to the successful outcome of each. Understanding His ministry and what He is doing throughout earth's history unlocks many prophetic symbols.
The main theme in prophecy is the overthrowing of all earthly kingdoms and the establishment of a holy kingdom that lasts forever. Jesus is portrayed by different symbols, including a stone and a lamb, overcoming all obstacles and rescuing His people.
6 Keys to Understanding Prophecy - #4
1
"And there was given unto him a mouth

speaking great things

and blasphemies; and power was given unto him to continue forty and two months. And he opened his mouth in

blasphemy against God

, to blaspheme his name, and his tabernacle, and them that dwell in heaven" (Revelation 13:1,6).

"And he shall

speak great words against the most High

, and shall wear out the saints of the most High, and think to change times and laws: and they shall be given into his hand until a time and times and the dividing of time" (Daniel 7:25).
1
Key #4 - Prophecies parallel each other
Prophecies overlap and build on each other. The same entities reappear often, but are symbolized in different ways in different prophecies. One prophecy will repeat many of the same points as the previous prophecy, but reveal new events and ideas in the process. Looking at the similar characteristics of different symbols can indicate they symbolize the same entity.
Fox example, in these verses, two different prophecies both portray a power that speaks blasphemies and great things against God. Both also rule for the same period of time. This provides clues that both may be the same power.
6 Keys to Understanding Prophecy - #5
1
"Which things also we speak, not in the words which man's wisdom teacheth, but which the Holy Ghost teacheth; comparing spiritual things with spiritual. But the natural man receiveth not the things of the Spirit of God: for they are foolishness unto him: neither can he know them, because they are spiritually discerned" (1 Corinthians 2:13-14).
1
Key #5 - Spiritual things are spiritually discerned
The Holy Spirit's guidance must be requested during every study session. Otherwise, errors in interpretation and lack of conviction will inevitably result.
6 Keys to Understanding Prophecy - #6
1
"After the number of the days in which ye searched the land, even forty days, each

day for a year

, shall ye bear your iniquities, even forty years, and ye shall know my breach of promise" (Numbers 14:34).
1
Key #6 - Calculating prophetic time
Keep in mind the following tips when calculating time prophecies...
30 days equal a month (each month began with a new moon on the Jewish calendar).
A day equals a year (Precedence for using this principle appears in Numbers 14:34, Ez. 4:6, Gen. 6:3, Job 10:5 and Lev. 25:8. Also, the symbolism and internal logic of Daniel and Revelation support this principle.)
There is no 0 year. The year 1 BC is followed by 1 AD.


Bible Prophecy is Not Ordinary
Prophecies were written before the event actually occurred.


Different prophets wrote prophecies at different times (hundreds of years apart), yet never contradicting each other and together build a harmonious, cohesive story.


No prophecy in the Bible has ever failed.
Prophecy & A Change of Heart
When a comprehensive study of prophecy is completed, an astonishing picture of our place in time comes into view. Our position in time is very near to the end, or at the end, of all the prophecies. When this information is studied and proved in one's own heart, it can bring about extraordinary changes in the life.
Jesus said the study of prophecy will increase your faith. So, if you are interested in developing a solid foundation for your faith, understanding prophecy will provide that basis. You will begin to see a remarkable view of how prophecies parallel and build on one another, repeating waymarks, providing an ever-clarifying historical and future view of our world and God's promises of an everlasting kingdom.
End of Study
Examine what the scriptures teach about other topics at...
www.BibleEvidence.com



Copyright ©2020 Dennis Wagner. Reproduction and/or distribution of this Bible study is encouraged. However, no part of this Bible study may be modified in any way without the written consent of the copyright holder. For comments and questions, please contact us.

All scripture quotations, unless otherwise indicated, are taken from the King James Version of the Bible (KJV). Scripture quotations taken from the New American Standard Bible® (NASB), Copyright © 1960, 1962, 1963, 1968, 1971, 1972, 1973, 1975, 1977, 1995 by The Lockman Foundation. Used by permission. www.Lockman.org

Scripture quotations are taken from the Holy Bible, New Living Translation, copyright ©1996, 2004, 2007, 2013, 2015 by Tyndale House Foundation. Used by permission of Tyndale House Publishers, Inc., Carol Stream, Illinois 60188. All rights reserved.

Scripture quotations marked (NIV) are taken from the Holy Bible, New International Version®, NIV®. Copyright © 1973, 1978, 1984, 2011 by Biblica, Inc.™ Used by permission of Zondervan. All rights reserved worldwide. www.zondervan.com The "NIV" and "New International Version" are trademarks registered in the United States Patent and Trademark Office by Biblica, Inc.™