Chapter 3. Circumcising the Heart
"But he is a Jew, which is one inwardly; and circumcision is that of the heart, in the spirit, and not in the letter; whose praise is not of men, but of God" (Rom. 2:29).
Physical Circumcision - A Sign of Belonging
The symbolism of circumcision in the old covenant is an illustration that relates to the reality of Christ's giving you a new heart in the new covenant. Physical circumcision was a sign of entrance into and belonging to the nation of Israel, in the old covenant.
"This is my covenant, which ye shall keep, between me and you and thy seed after thee; Every man child among you shall be circumcised. And ye shall circumcise the flesh of your foreskin; and it shall be a token [sign] of the covenant betwixt me and you" (Gen. 17:10-11).
"He then required of Abraham and his seed, circumcision, which was a circle cut in the flesh, as a token that God had cut them out and separated them from all nations as His peculiar treasure... By the act of circumcision they solemnly agreed to fulfill on their part the conditions of the covenant made with Abraham, to be separate from all nations and to be perfect." (The Story of Redemption 146.4, 147.1).
"Since they had proved unfaithful to His covenant, they were not to receive the sign of the covenant, the rite of circumcision" (Patriarchs and Prophets 406.2).
"To him was given the rite of circumcision, which was a sign that those who received it were devoted to the service of God--a pledge that they would remain separate from idolatry, and would obey the law of God" (Patriarchs and Prophets 363.2).
In the old covenant, circumcision was a sign that you had become part of the nation of Israel. In the new covenant, baptism by water is a sign of your entrance into and that you belong to the kingdom of God. Both baptism today and circumcision in the old covenant, signify the believer's agreement to enter into a covenant with God and become part of a separate people. It symbolizes your agreement to let go of your selfishness and accept God's gift of a new heart and pardon.
Spiritual Circumcision - Removal of selfishness
Circumcision of the heart especially emphasizes the part of God's work to subdue your old selfish nature so Christ's nature can be implanted. It is a necessary step, which removes the impenetrable wall of your selfish thought processes, so Christ's unselfish nature can permeate every crevice of the mind, enabling you to be molded and truly capable of love.
"And the Lord thy God will circumcise thine heart, and the heart of thy seed, to love the Lord thy God with all thine heart, and with all thy soul, that thou mayest live" (Deut. 30:6).
"But he is a Jew, which is one inwardly; and circumcision is that of the heart, in the spirit, and not in the letter; whose praise is not of men, but of God" (Rom. 2:29).
"Circumcise therefore the foreskin of your heart, and be no more stiffnecked" (Deut. 10:16).
The Hebrew and Greek words for circumcise (muwl, namal, peritemno) mean to cut around, clip, or destroy. There has to be an elimination of, or a separation from, that which interferes (selfishness), before the new can be fully established (Gen. 17:14). If selfishness is at the fountain of the heart, it keeps you from getting close to God and from Him doing His transformational work in you. Your mind is too rooted in its own desires and wrapped up in its own plans to allow God to reshape it.
"The worldly-minded must have the tendrils of the heart removed from the rubbish of the world, around which they are clinging, and entwined about God; they must become spiritually minded" (Testimonies for the Church V5 249.2).
By relinquishing your entire being into Christ's care, He can enable you to let go of selfishness and stop clinging to the very things that hurt you.
You cannot destroy your selfish nature yourself, you can only give it over to Christ and He will do the destroying.
Without Christ's help, all are incapable of truly loving God or each other.
"A new heart also will I give you, and a new spirit will I put within you: and I will take away the stony heart out of your flesh, and I will give you an heart of flesh" (Ezekiel 36:26).
"In whom also ye are circumcised with the circumcision made without hands, in putting off the body of the sins of the flesh by the circumcision of Christ" (Col. 2:11).
"It is one thing to assent in a general way to the agency of the Holy Spirit, and another thing to accept His work as a reprover calling to repentance. Many feel a sense of estrangement from God, a realization of their bondage to self and sin; they make efforts for reform; but they do not crucify self. They do not give themselves entirely into the hands of Christ, seeking for divine power to do His will. They are not willing to be molded after the divine similitude. In a general way they acknowledge their imperfections, but they do not give up their particular sins. With each wrong act the old selfish nature is gaining strength" (Christ's Object Lessons 48.2).
Definition:
Circumcision of the Heart: The cutting away of your selfish nature (your natural desire to be selfish), so that you can receive Christ's spiritual nature, enabling you to truly love God and others.
Completing a restoration in your life and joining humanity's journey on a 360 degree revolution requires a second start; becoming a new creature. The old nature is put away as your heart is circumcised. This step may seem overwhelming. It is overwhelming, and in fact impossible, if approached on your own. However, God provides the power in each step of the process. The choice is yours, but the power is His.
"It is God that circumcises the heart. The whole work is the Lord's from beginning to the end." (Selected Messages Book 1 392.1)
"When his disciples heard it, they were exceedingly amazed, saying, Who then can be saved? But Jesus beheld them, and said unto them, With men this is impossible; but with God all things are possible" (Matthew 19:25-26).
Summary
The Holy Spirit will cut away your natural tendencies to selfishness (selfish nature), which is possible when you fully relinquish yourself into Christ's hands. This setting aside of the selfish nature enables you to receive a new heart (Christ's spiritual nature), equipping you to truly love, and have good motives, intentions and desires.
Circumcision of the heart makes a new heart possible. Without it, complete and long-lasting character transformation would be impossible.
Next Bible Term: Becoming Repentant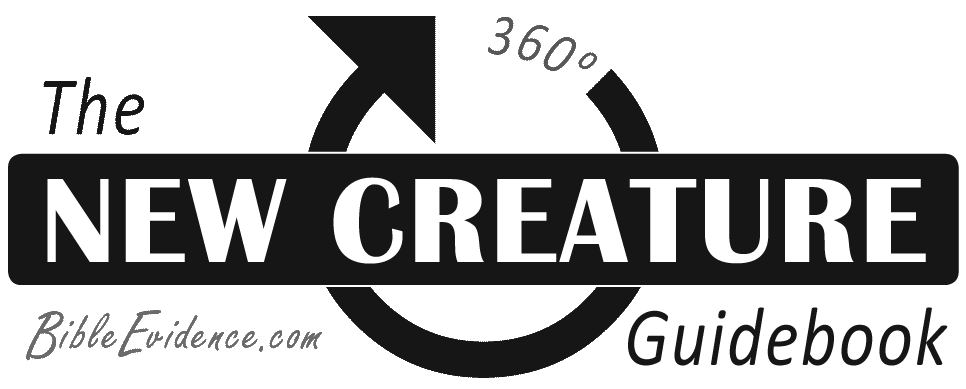 Part One: Emerge
Conversion: The singular instance in time when you become willing and equipped to begin the process of true character transformation.
Part Two: Grow
Overcoming: The process of character transformation and development.
Part Three: Mature
Authentication: The testing and proving of character and its rewards.