Today's Word from the Lord
Verse
Can anyone really tell the future?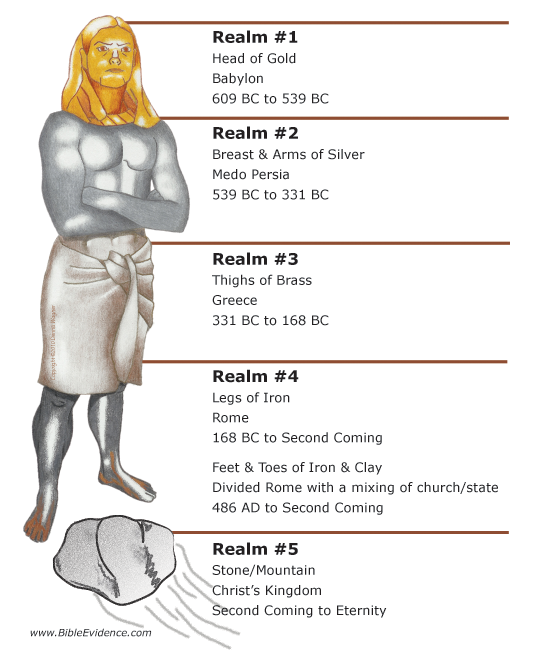 Long ago, in 603 BC, God revealed to Daniel that four successive realms would rule over God's people from Daniel's day until the Second Coming of Jesus. The vision was about an image made up of different substances that each symbolize the successive realms. We can look in history and see the exact fulfillment of this prophecy through time. God told us beforehand!
This is one of the most famous and straightforward prophecies in the Bible. It is amazing and faith building... a perfect place to start in your study of Bible prophecy. It makes clear that we have a God who can tell the future and will bring about a conclusion to all corrupt powers, pain and death. He cares about us and tells us ahead of time, so we can have hope and comfort.
Learn more